TeleHealth Visit | TeleMedicine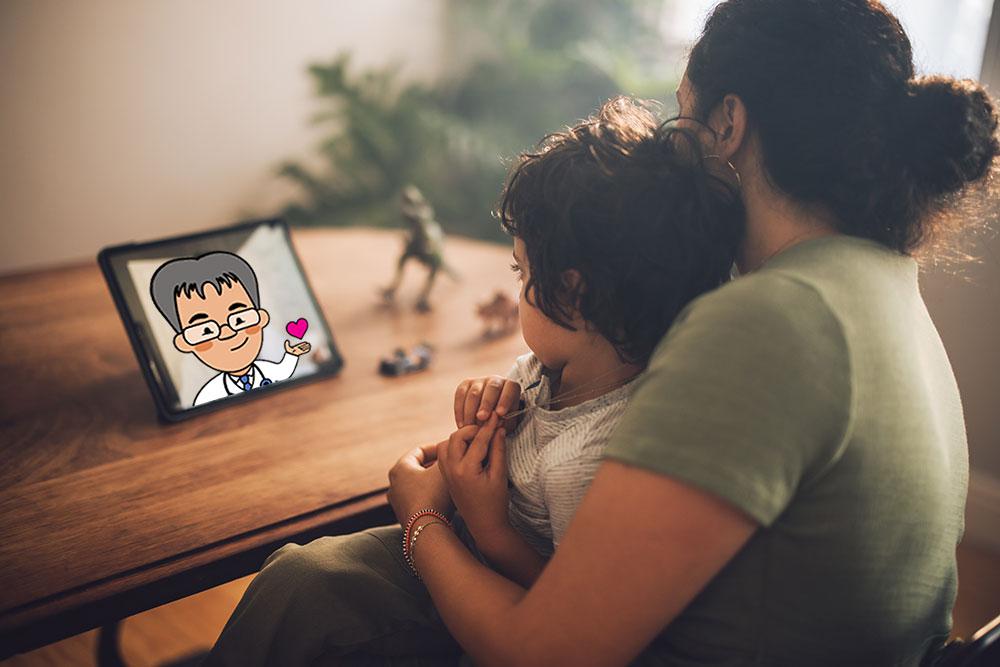 What is a telehealth visit?
Telehealth appointments are virtual video visits with Dr. Phan that can occur via a smart phone, tablet or computer. You and your child can take these appointments from home or anywhere with internet access that you feel comfortable. The office will send you a link to join at the time of your telehealth visit where during the appointment you will be able to see and hear Dr. Phan.
Can I do all my appointments via telehealth?
Please call our office to request a telehealth visit. Some types of visits including well child exams, require an in-person appointment. Our team will be happy to assist you to see if your visit can qualify for a telehealth appointment. 
Is the call link safe and secure?
Yes! LAKE ELSINORE PEDIATRICS uses a secure, HIPPA compliant platform to conduct our calls for your safety and security
Great! I got a telehealth appointment, now what?
Once approved for a telehealth appointment, you will receive an email with details and the link for your call. You do not need to download anything just click the link and you're in!
Please be on time to your telehealth visit. The doctor will not be able to stay and wait on the line.
Who should be present for the video call?
Please ensure a parent or approved guardian and the patient is present and able to be seen on the video call. 
How much does a telehealth visit cost?
Telehealth visits are billed the same way as in-person appointments.